We are a husband & wife team
Watt Wrks is Phil and Rebecca Watt. We build things together in our subterranean workshop in Vancouver BC. We specialize in custom cabinetry, with clean lines, for small spaces.
WE ARE SKILLED BUILDERS & CREATIVE THINKERS.
WE ARE SKILLED BUILDERS & CREATIVE THINKERS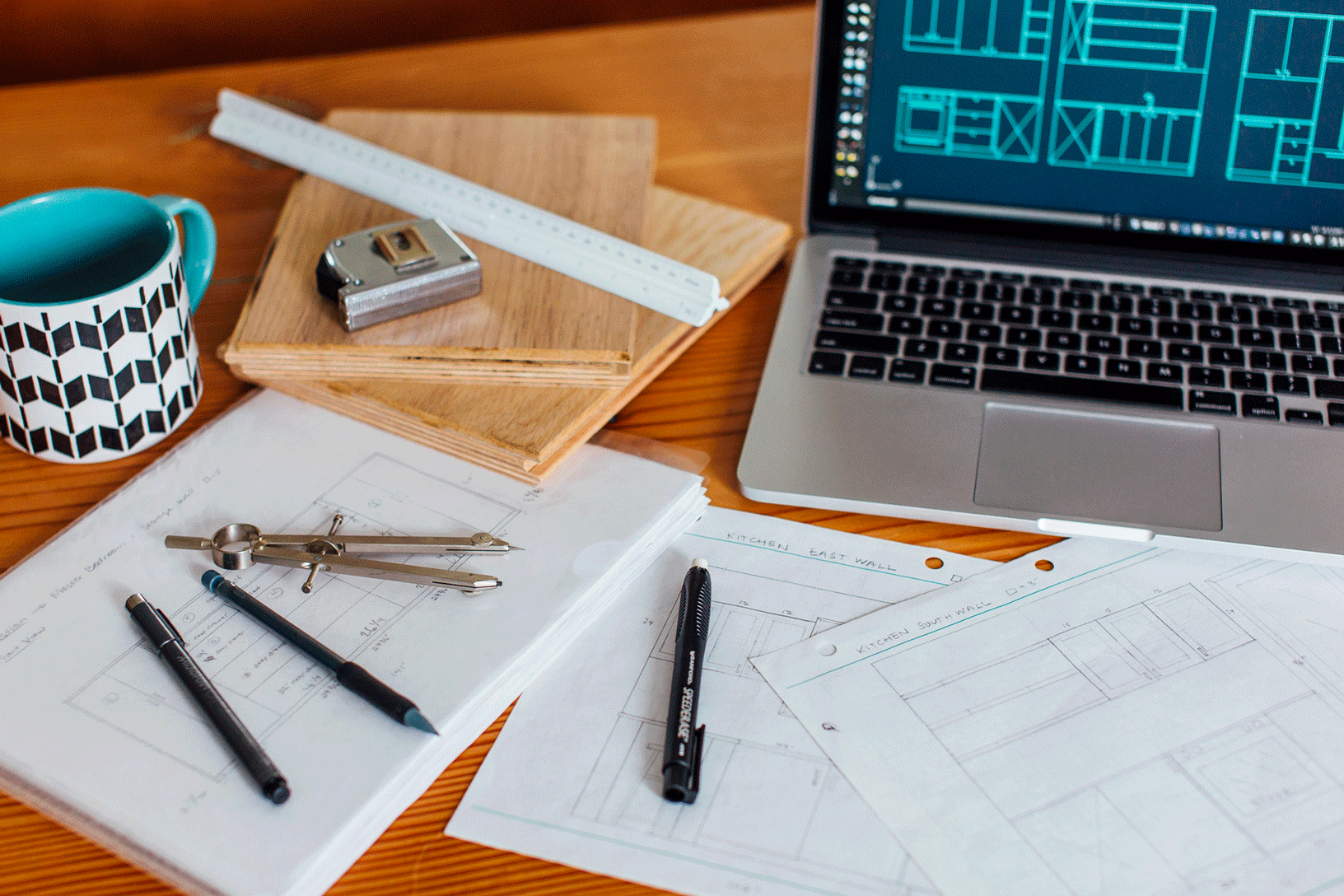 We met at BCIT (cabinetmaking/joinery) in 2001 and instantly felt connected due to our art and design backgrounds. We enjoyed one upping each other creatively while exploring our new woodworking skills. We continued to grow and learn for a number of years, working separately at various high end custom woodworking and millwork shops in Vancouver like Intempo Interiors, Straight Line Designs, Boelling Smith Design and Doug Lane Furniture.
By 2006 we were ready to start our own business and be more flexible while creating time for our new young family. We developed a life/work balance on which we have built our business. In an increasingly big, fast, automated world, we build true personal connections along with our work.
Watt Wrks remains a small shop where the whole process is realized with care, impeccable attention to detail and in our own hands. We have worked on a wide variety of custom projects over the years with local designers, architects, artists and home owners. We would love to take your ideas and carefully make them into a reality!
Watt Wrks are primarily custom cabinetmakers with a focus on small space solutions, located in Vancouver B.C. We are a full-service shop, offering services that fit well with most architects and designers. Phil and Rebecca work directly with homeowners to personally see your project from conception to completion. We also work with a team of independent design professionals and trades when required, this includes working with artists on public art and installation projects.
Design
On-site layout and functionality consultation
Design inspiration boards
Material and colour consult
2D and 3D concept drawings
Build
Full in-house woodworking shop
Sheet good and solid wood assemblies
Various joinery techniques
Natural clear finishes and custom colour automotive finishes
Custom hardware and furniture
Collaboration with other makers working in various fields
Installation
Site prep (may include demolition and removal, wall prep, etc)
Installation directly to structural surfaces
Seamless integration into existing spaces
STUDIO/SHOP:
1000 Parker St. Vancouver BC